Jack Squat came into existence in 2005, when Donavon LeNabat decided the Toronto music scene needed an 80's rock cover band. When the first few gigs yielded little to no cash money, the band's name was born. Nowadays, Jack Squat plays all your favourite hits of today and yesteryear, with an attitude of fun and playfulness that can scarcely be matched.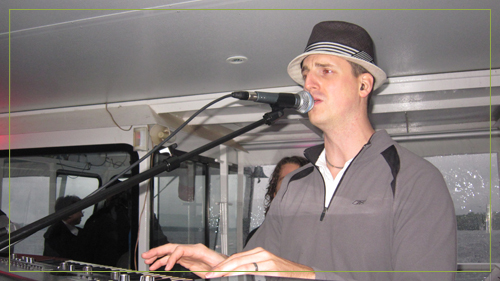 Donavon LeNabat - Keyboards & Lead Vocals
Donavon LeNabat is a stylistically diverse singer and musician, and has played in all sizes ensemble from solo piano to big band orchestra. However, no challenge has been so great – or so fulfilling – as being the front man, keyboardist and leader of Jack Squat. Check him out at http://lenabat.com.